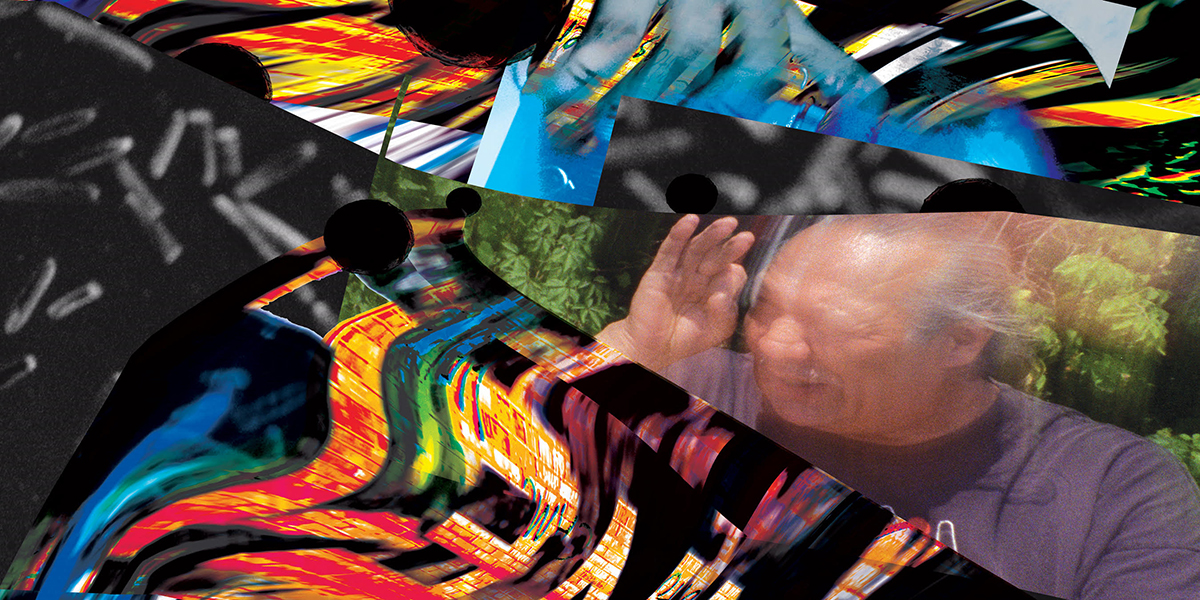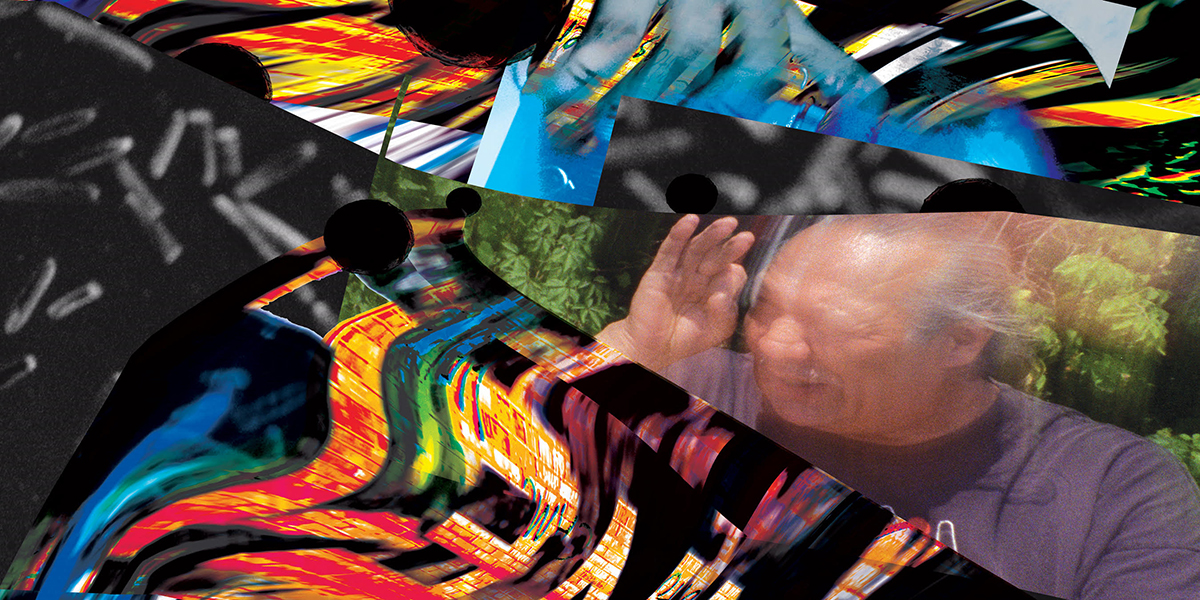 IN THE RIVER
Karthik Pandian with Mike Forcia (Bad River Anishinaabe)
and
Sam Aros Mitchell (Texas Band of Yaqui Indians), Leila Awadallah, Lakota "Hokie" Clairmont (Hochunk / Lakota), Thomas Draskovic-Chetan Ohitika (Standing Rock Lakota), Cameron Downey, Douglas R. Ewart, Lela Pierce, Jonathon Rosemond, Akičita Šuŋka-Wakaŋ Ska (Standing Rock Lakota), Ta Pejuta Wicahpi Win (Hunkpati Dakota Oyate)
Saturday, April 23, 2022
4pm CDT
Minnesota State Capitol
(former site of the Christopher Columbus monument)
IN THE RIVER is a new public performance by artist Karthik Pandian, commissioned by Midway Contemporary Art for its Off-Site program. Produced in collaboration with Mike Forcia and an ensemble of Twin Cities-based musicians, dancers, media workers, and activists, IN THE RIVER braids Indigenous prophecy, Black music, and stories of survival to challenge the colonial monument's claim on space and time.
A booklet featuring a new essay by Yasmina Price & Timmy Châu and additional digital collages by George Liu is available for download as a PDF below.
Trailer  |  Credits & Bios  |  Booklet  |  Further Study  |  Worthy Causes 
We invite you to relive the full 2.5 hour performance using the archived livestream link embedded below.
Support for IN THE RIVER generously provided by Creative Capital, The Andy Warhol Foundation for the Visual Arts, The National Endowment for the Arts, Now + There, In Progress, The Film Study Center at Harvard University, and is made possible by the voters of Minnesota through a Minnesota State Arts Board grant, thanks to a legislative appropriation from the arts and cultural heritage fund.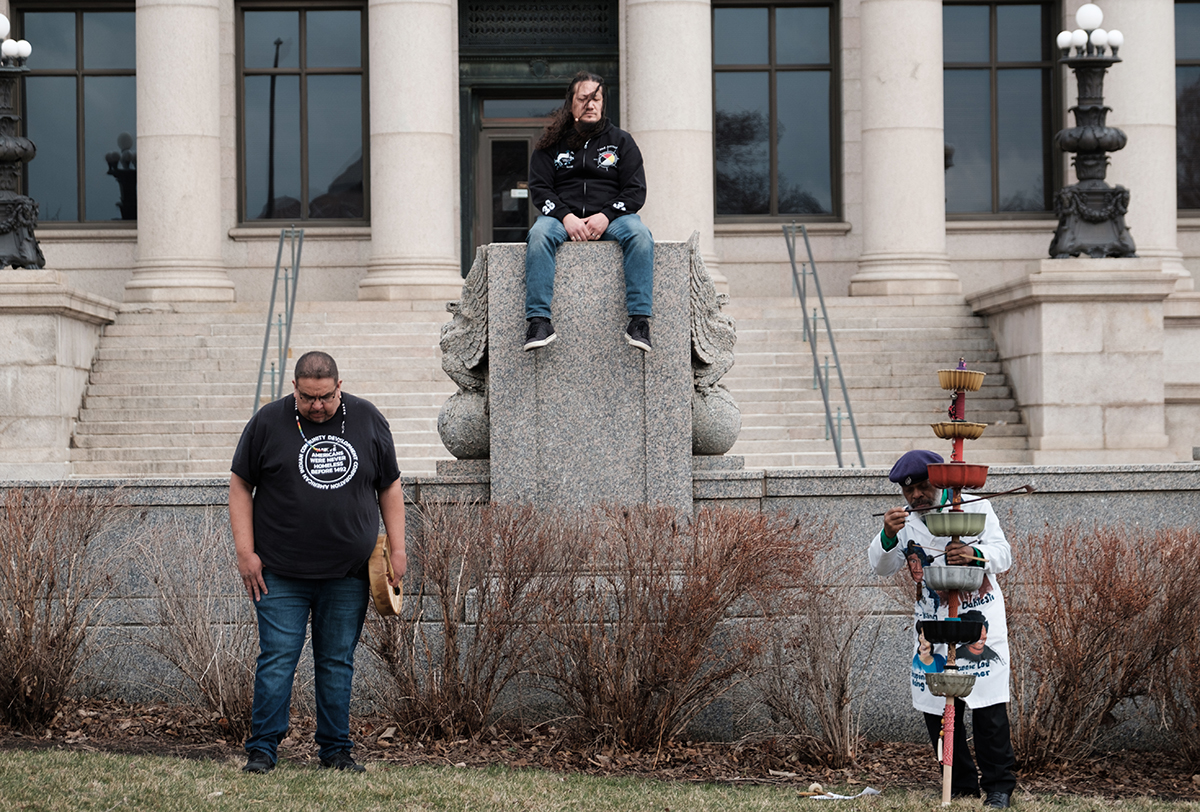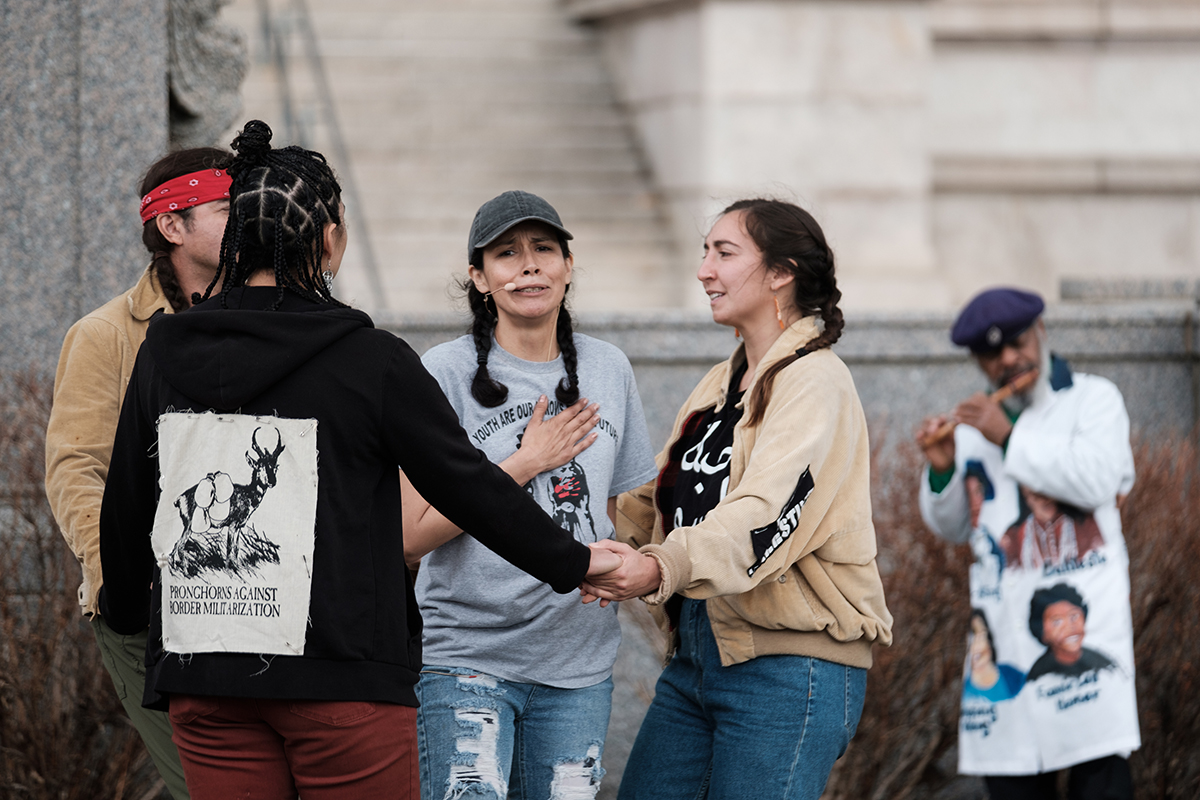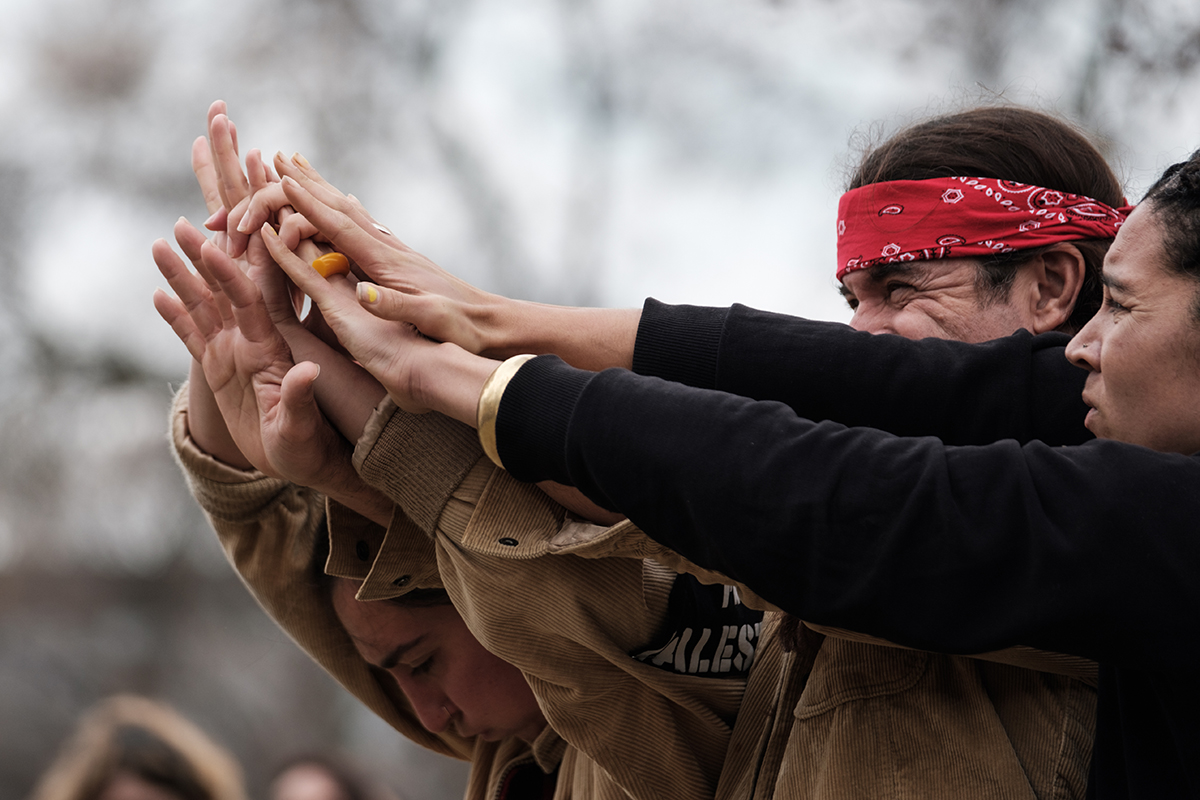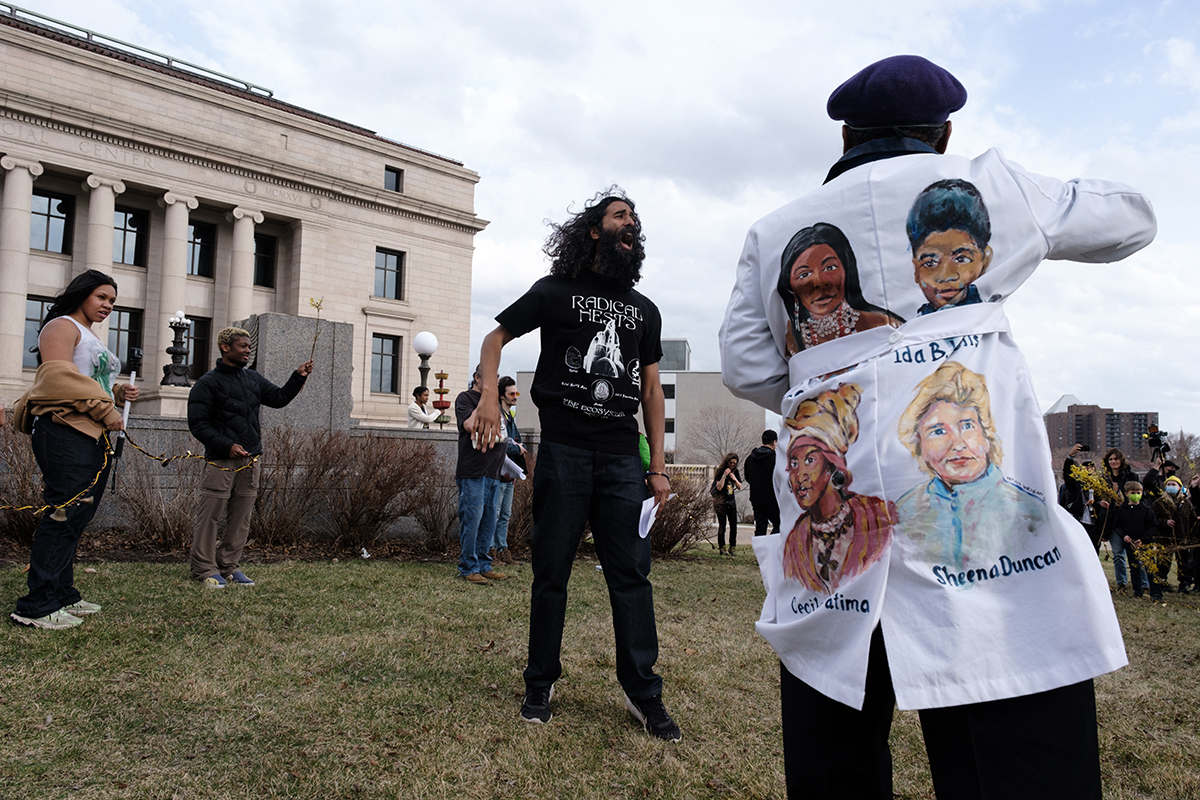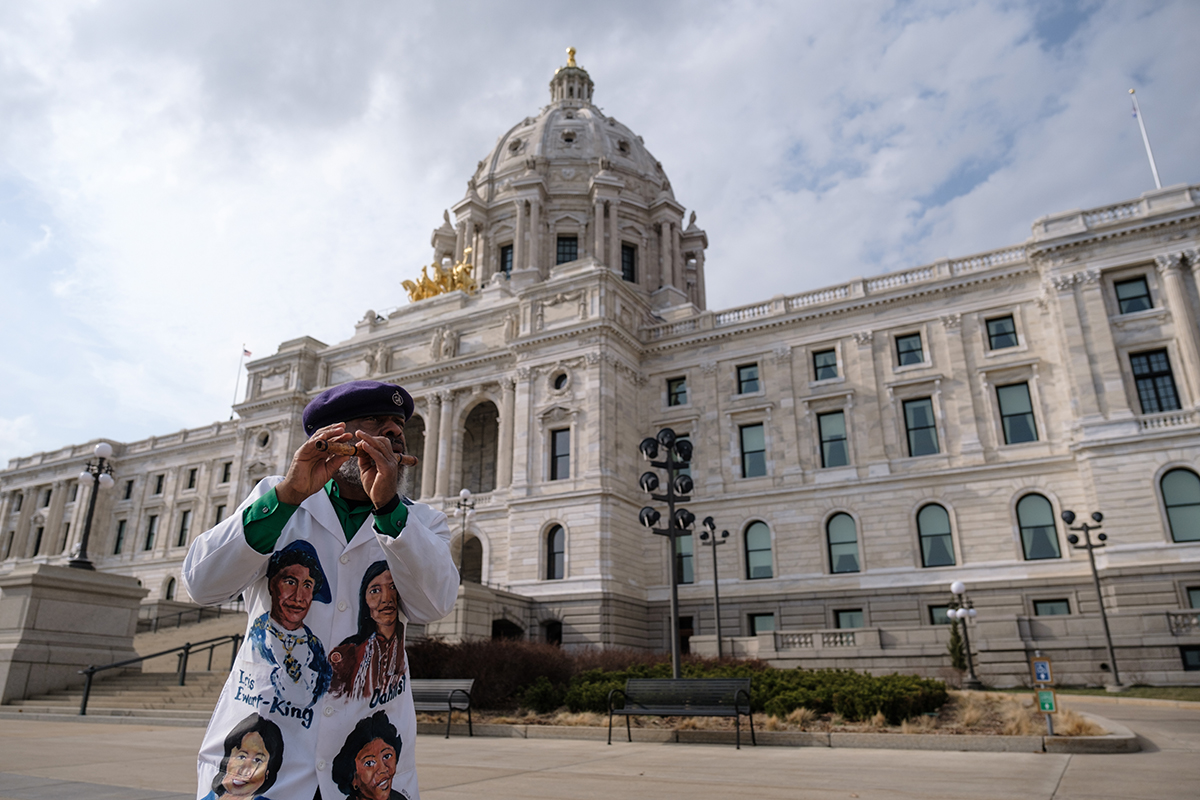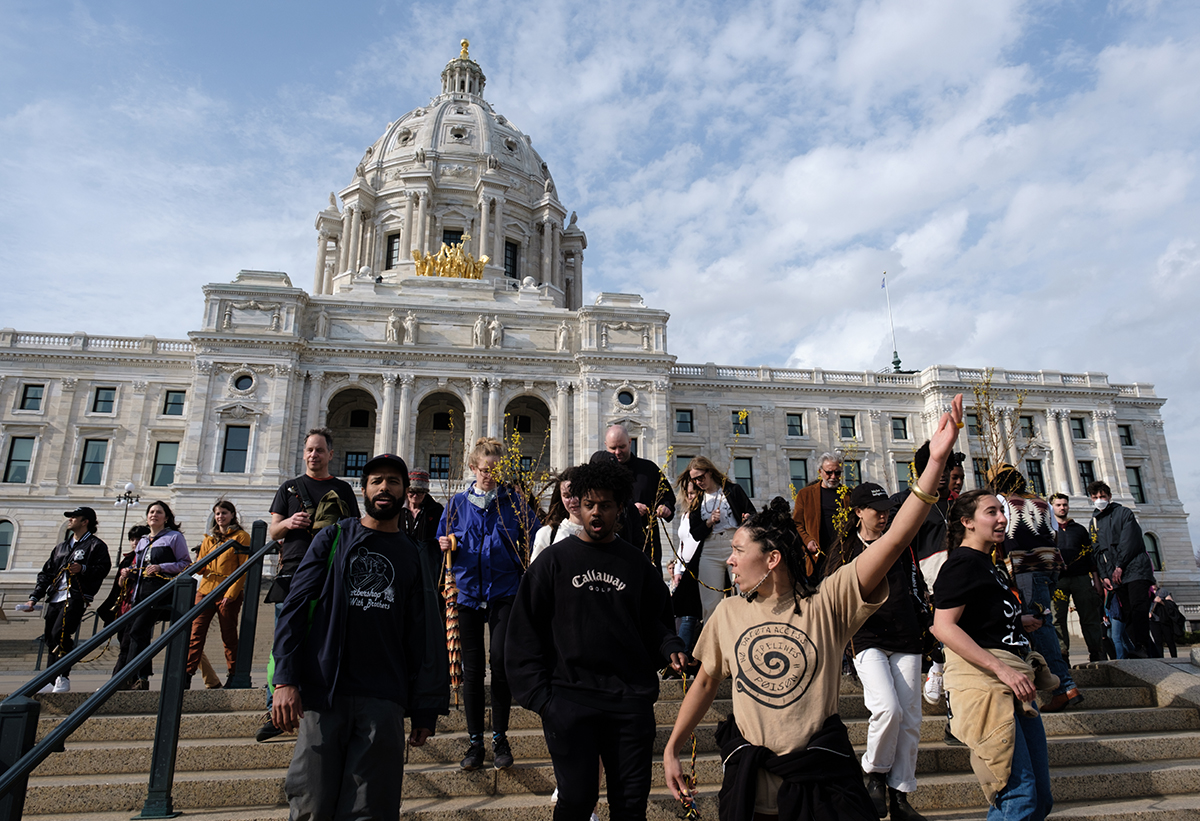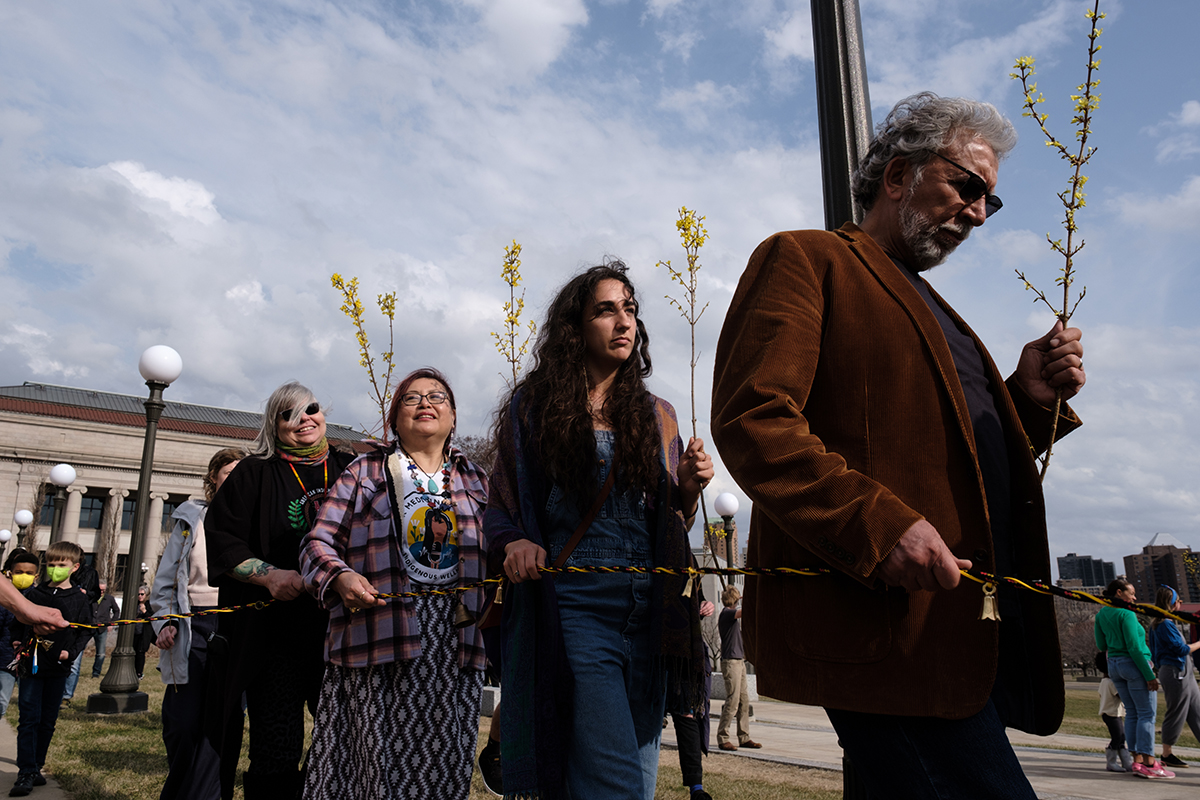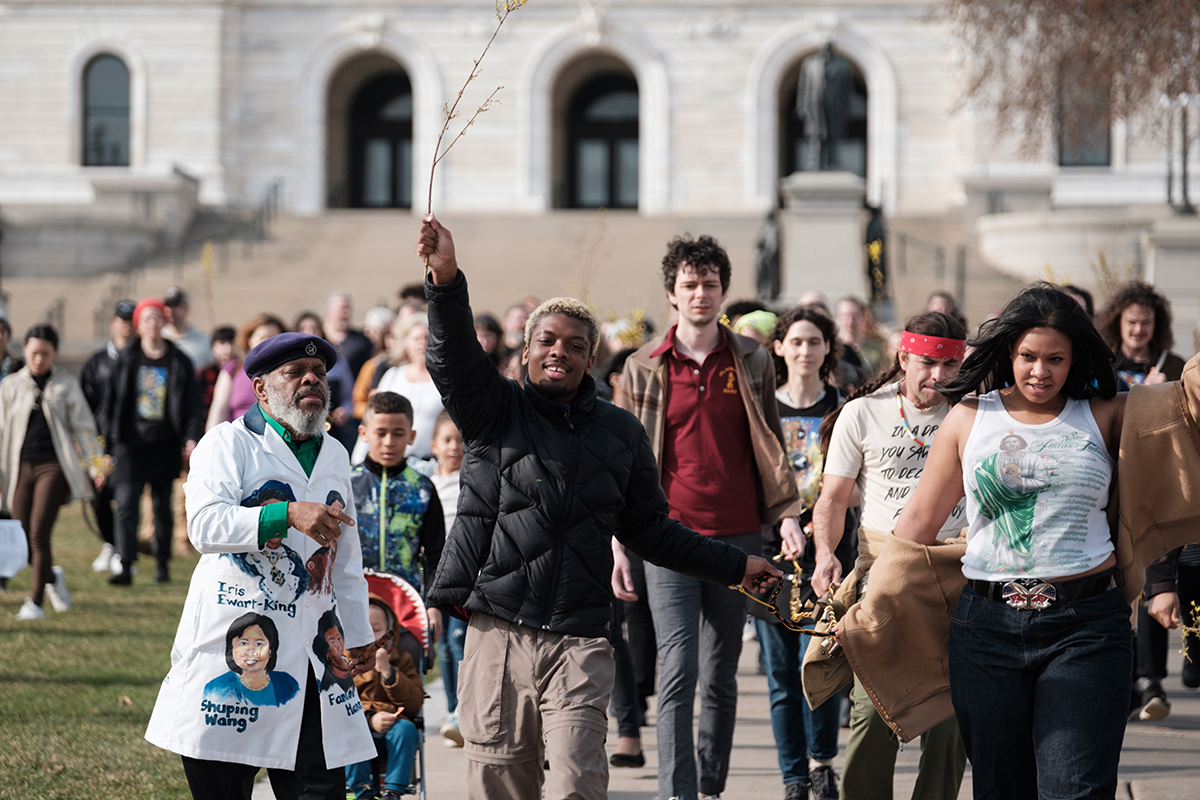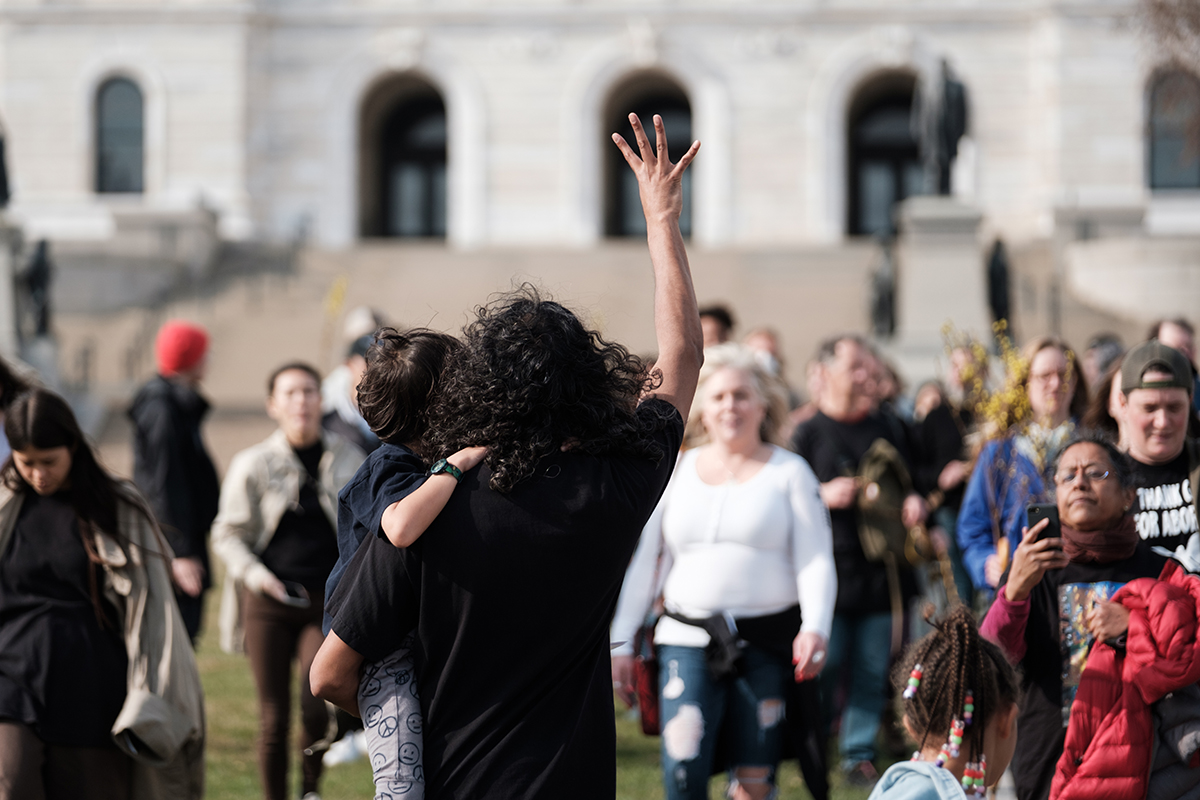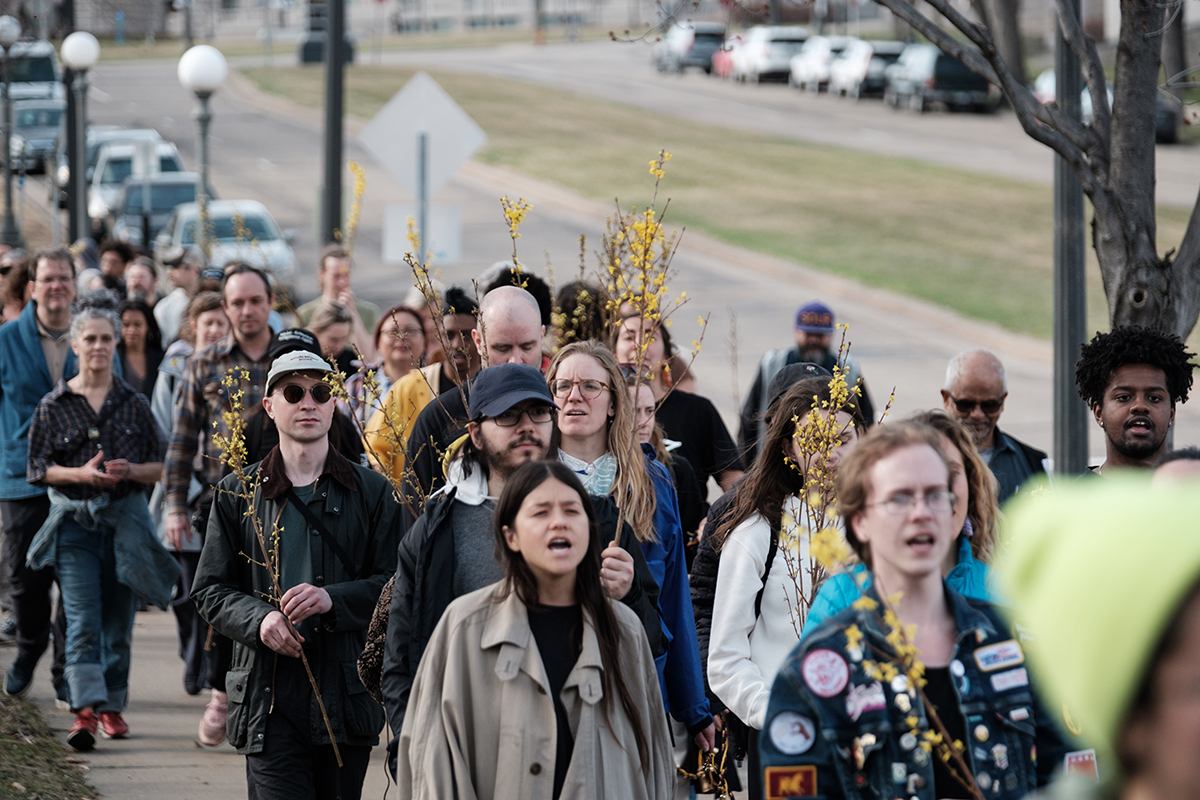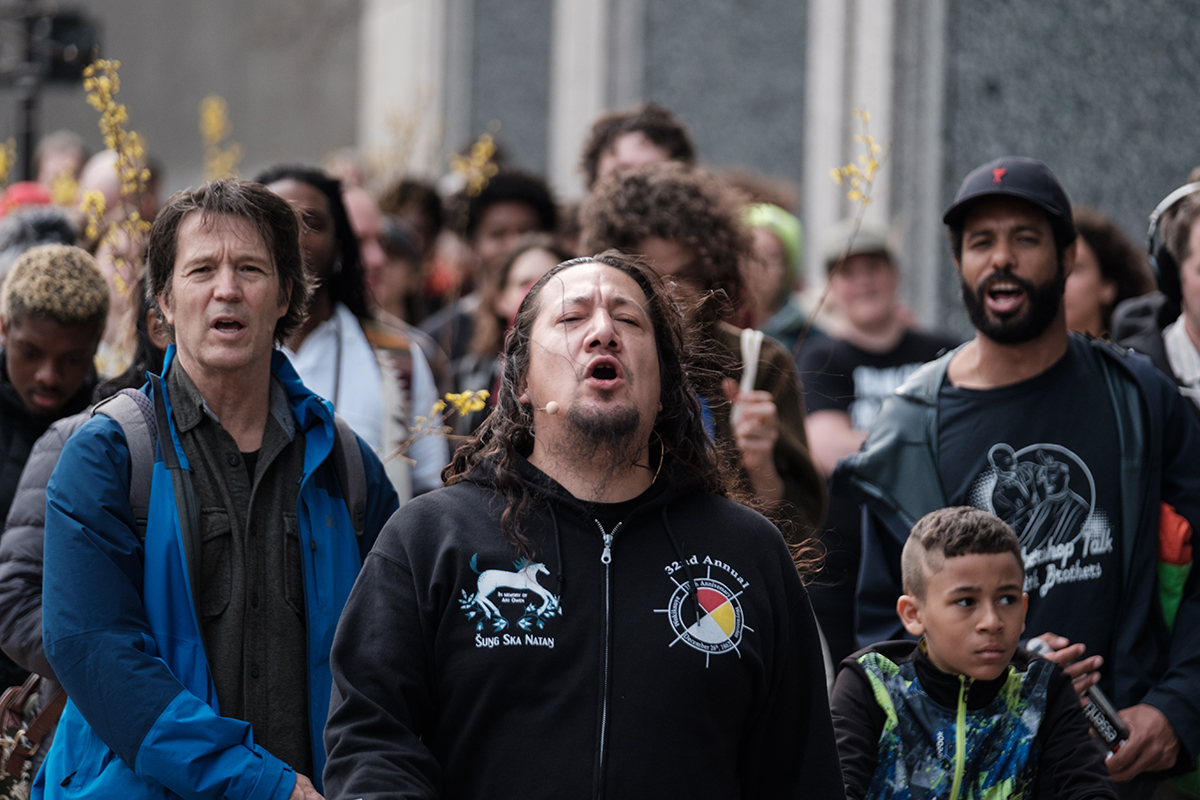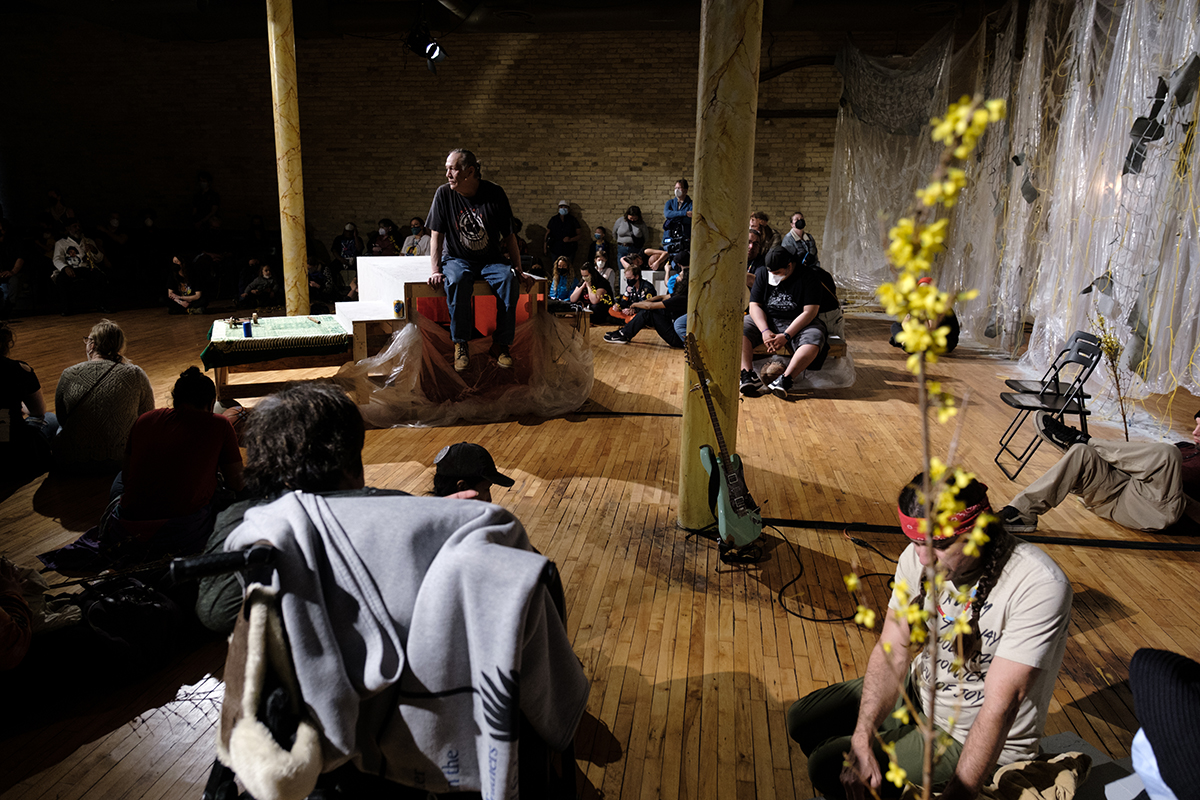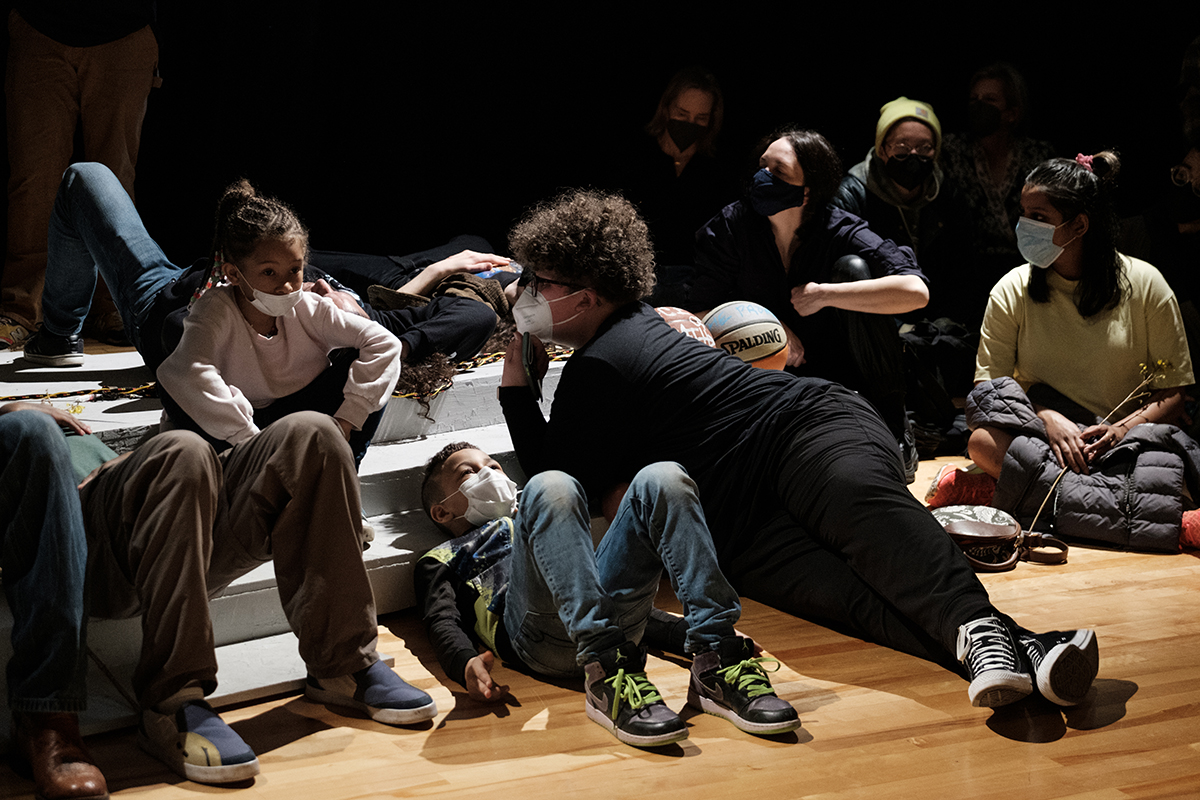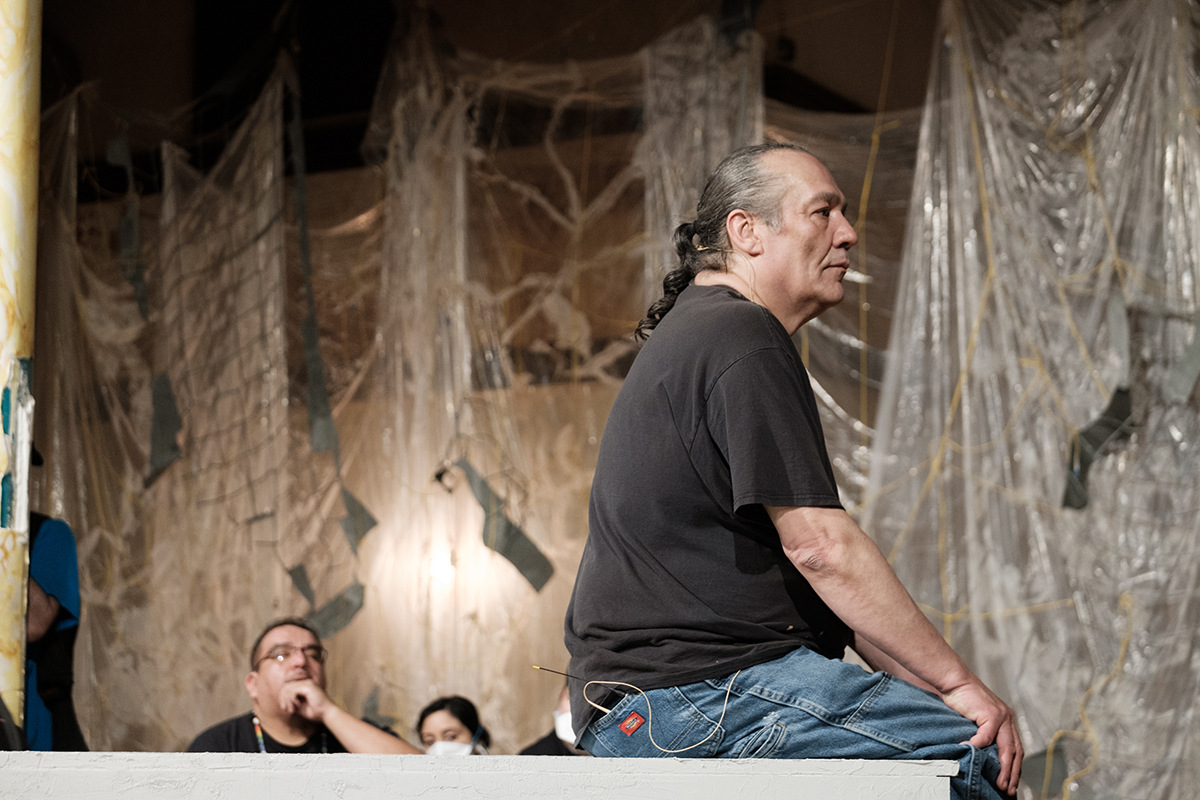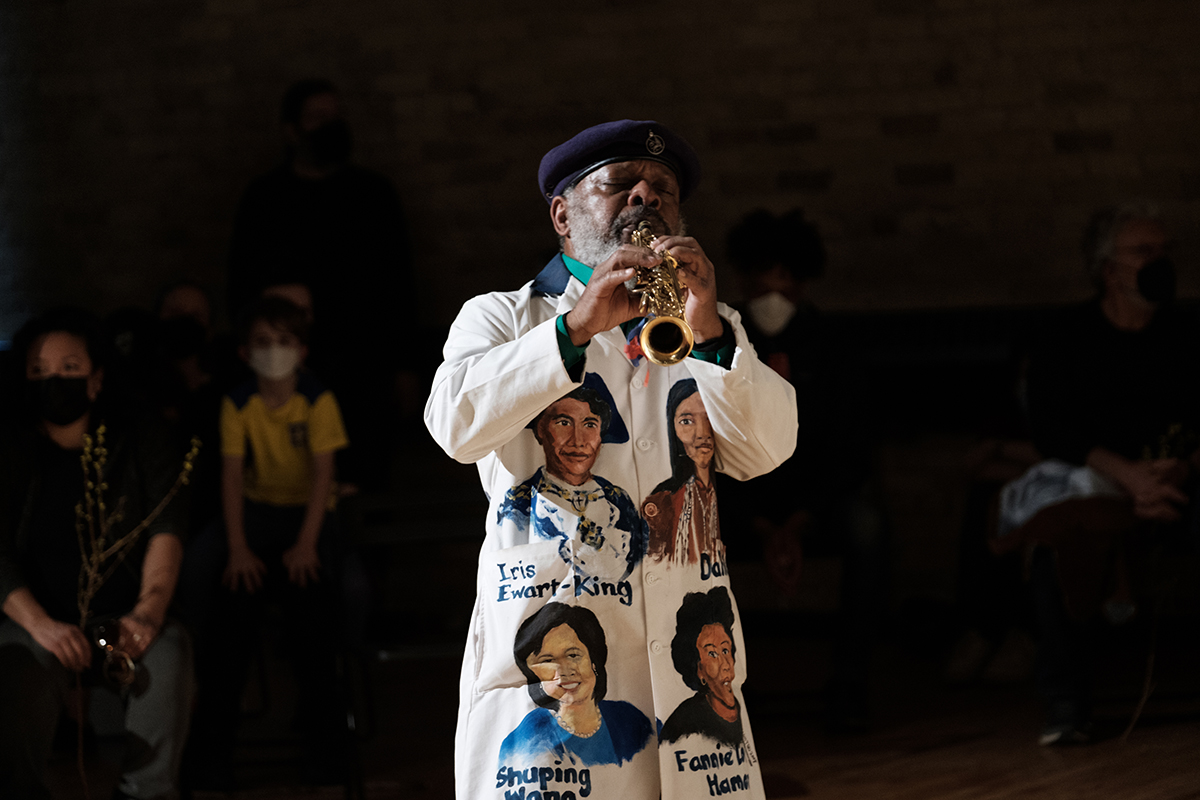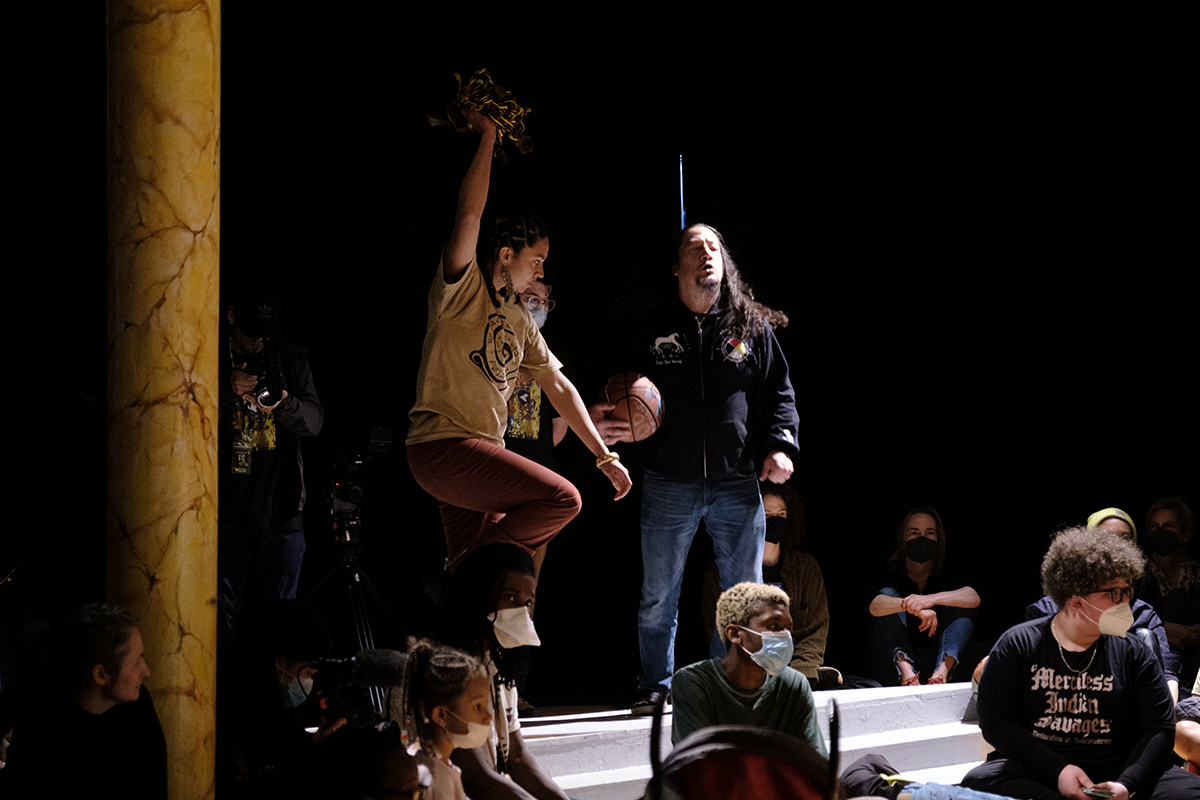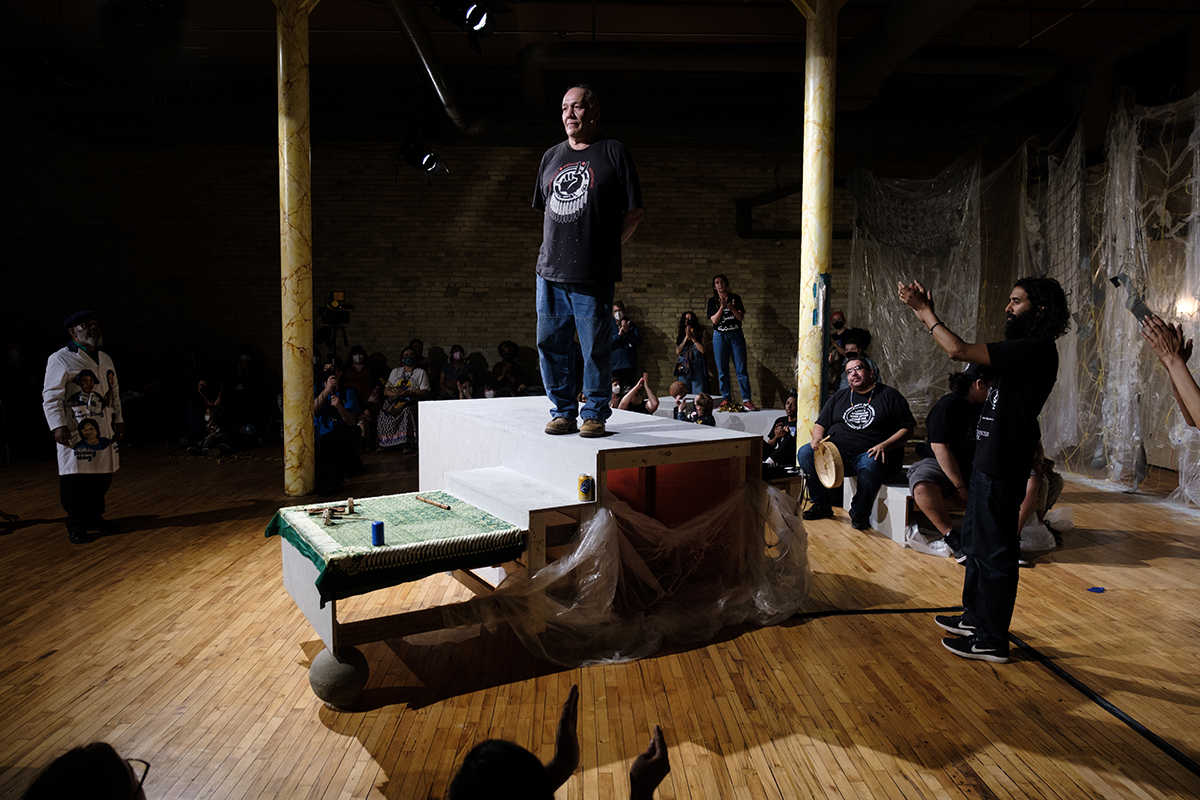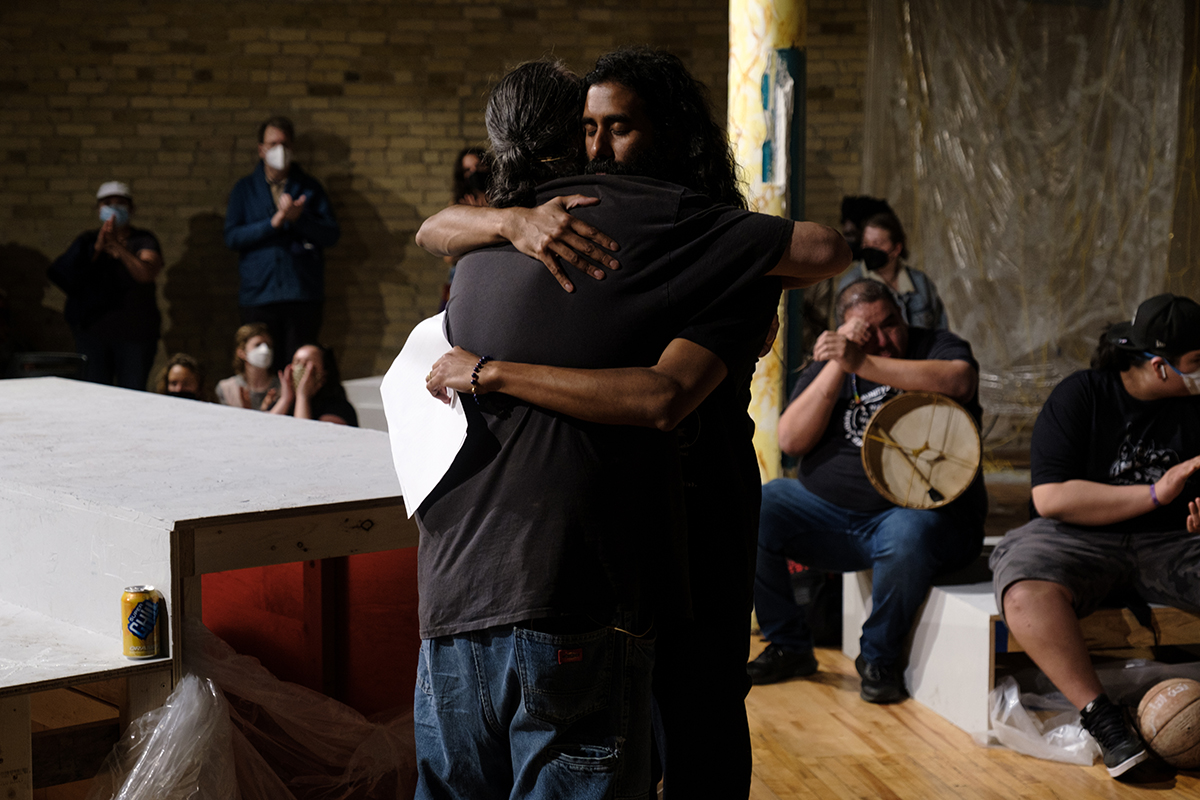 Images © Tim Evans