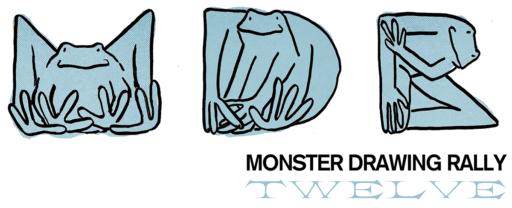 Midway Contemporary Art Gallery (1509 NE Marshall Street)

Drawing rounds begin at 2pm, 3pm and 4pm

All proceeds support Midway's exhibitions and public programs

The Monster Drawing Rally is an exciting, family friendly event that involves Twin Cities' artists and the community with the goal of raising funds for Midway Contemporary Art (501c3). Artists generously donate their time and talent by drawing live at the event during three one-hour rounds. Drawing rounds will begin at 2, 3 and 4pm.

Each drawing is available immediately for sale (first come/ first serve) for a flat price of $35. Event attendees are invited to watch as artists draw and to keep an eye on the many finished drawings available for purchase.