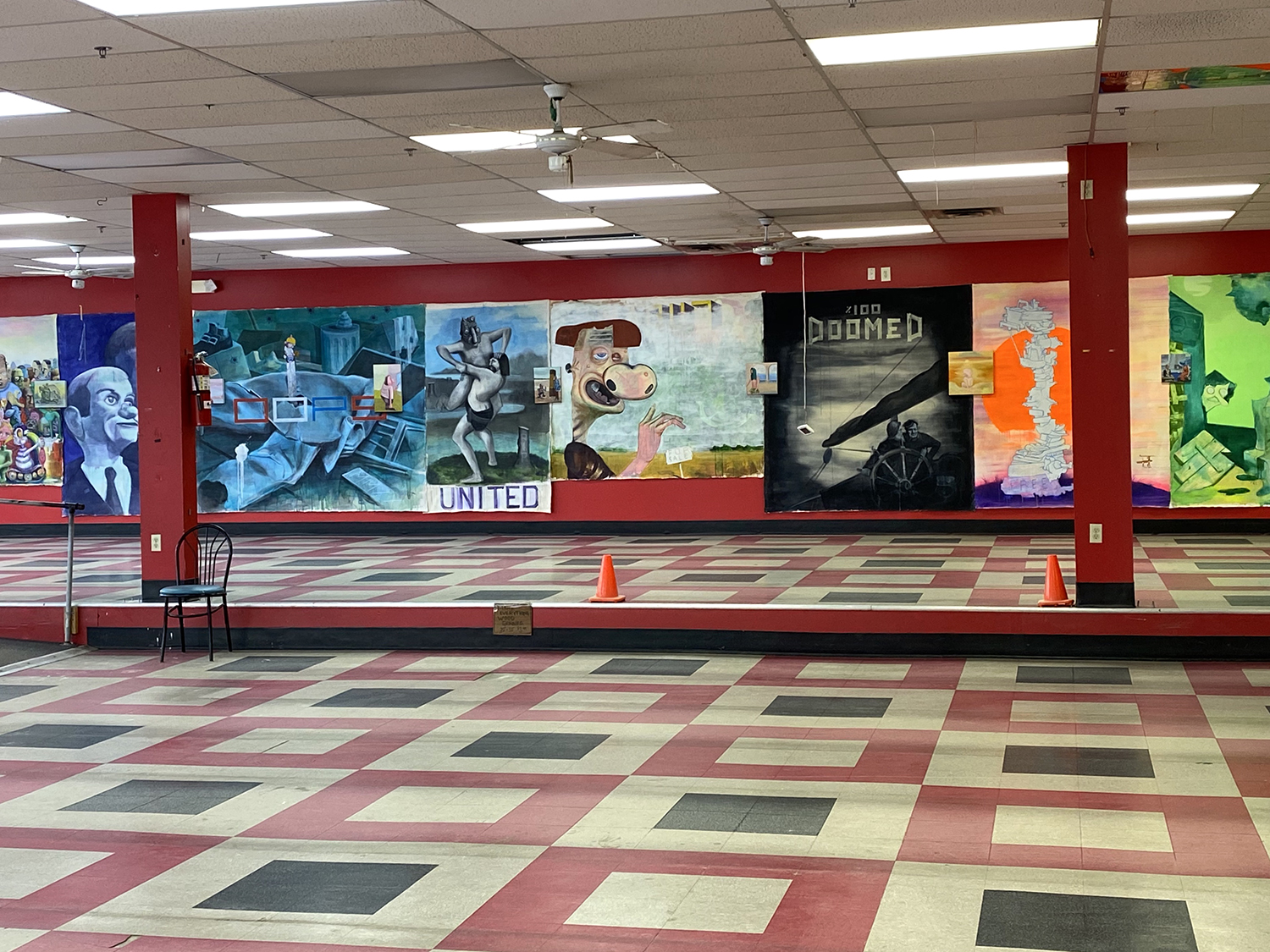 Bruce Tapola
Major Bummer
October 25 – November 28, 2020
Due to Covid-19, masks and maintaining 6ft of social distance are required. **Update 11/18: only one household will be allowed in the 5,000 sq ft exhibition space at a time due to the Governor's new order.
Texa-Tonka Shopping Center
8100 Minnetonka Blvd
St. Louis Park, MN 55426
Free parking in lot on premises
St. Paul-based artist Bruce Tapola presents Major Bummer, an exhibition featuring a new series of paintings and sculptures made during the pandemic. This Midway Off-Site project is located in a store front space at the Texa-Tonka Shopping Center, a mid-century retail mall located off of Minnetonka Boulevard in St. Louis Park. The space formerly housed the legendary Ax-Man Surplus Store.
Order a copy of Tapola's catalog FOUR BEERS AND THE REST OF THE WINE.
—
Space generously discounted by Texa-Tonka Shopping Center and Colliers International.
Project support generously provided by the VIA | Wagner Incubator Fund.