Library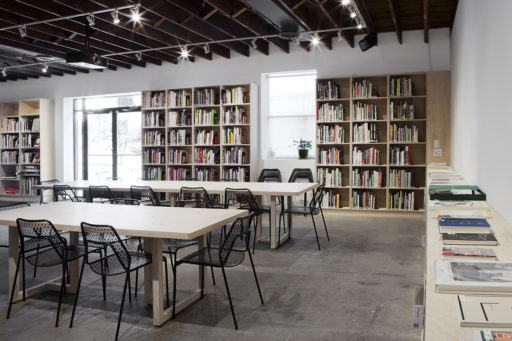 The Midway Contemporary Art Library serves to document, present, and preserve the recent history of contemporary visual art in a public context. Founded in 2007, its objectives are to research, collate, and catalog published material in an effort to provide the most comprehensive and accessible resource for research into contemporary art in the region.
A non-circulating collection, the library contains thousands of titles from a wide range of publishers from around the world. While group exhibition catalogs and monographs form the core of the library's collection, the library also contains reference material, a selection of artist books, DVD's, and an extensive selection of periodicals and journals. We are currently subscribed to a number of monthly and quarterly publications.
Midway's library is open during regular gallery hours; no appointments or membership are required to access the collection.